Caribbean Historical Tours, L.L.C. is a tour and excursion company. We are a family-operated business since 1984. We are based in the Caribbean and headquartered in St. Thomas U.S. Virgin Islands and Antigua. We provide high end, niche market tours with in-depth information, not just historical in scope, but Nature (eco), Beach, and General tours.
All of our tours are specialized and our General Tour composites of information from the other tours respective to each island. The combined experience of our managers and passionate tour guides makes the difference.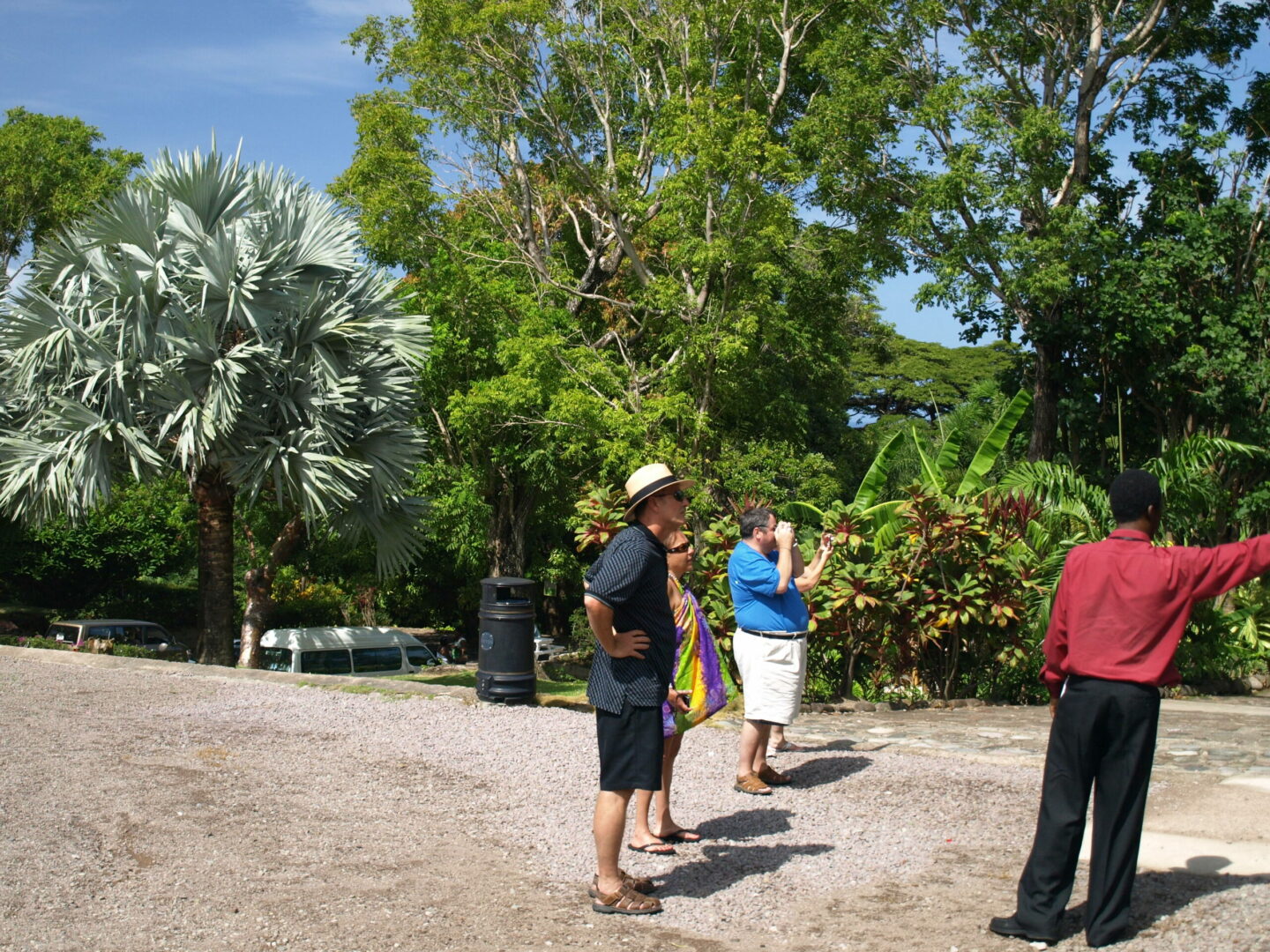 At Caribbean Historical Tours L.L.C. (C.HIS.TOURS!), we train our drivers and they are some of the very best. We use uniquely qualified drivers with personality, a willingness to learn, many of which have years of experience in this service industry.
Our training ensures that our drivers are articulate, versed in each of their respective island's history, ecology, current statistical information, coach and limousine customer service training, first aid training and other types of information that helps them provide you with the first-class service.
We are proud of our reputation as a family-owned company and we aspire to be a catalyst for fun in learning, and a cultivator of family culture. We believe in learning together, eating together, and having fun exploring the islands while being stimulated by what nature provides us.
We are a leader in the tour industry offering comprehensive interactive tours that favors one or more of your senses to: See, Smell, Hear, Taste, Touch and/or Feel the Caribbean!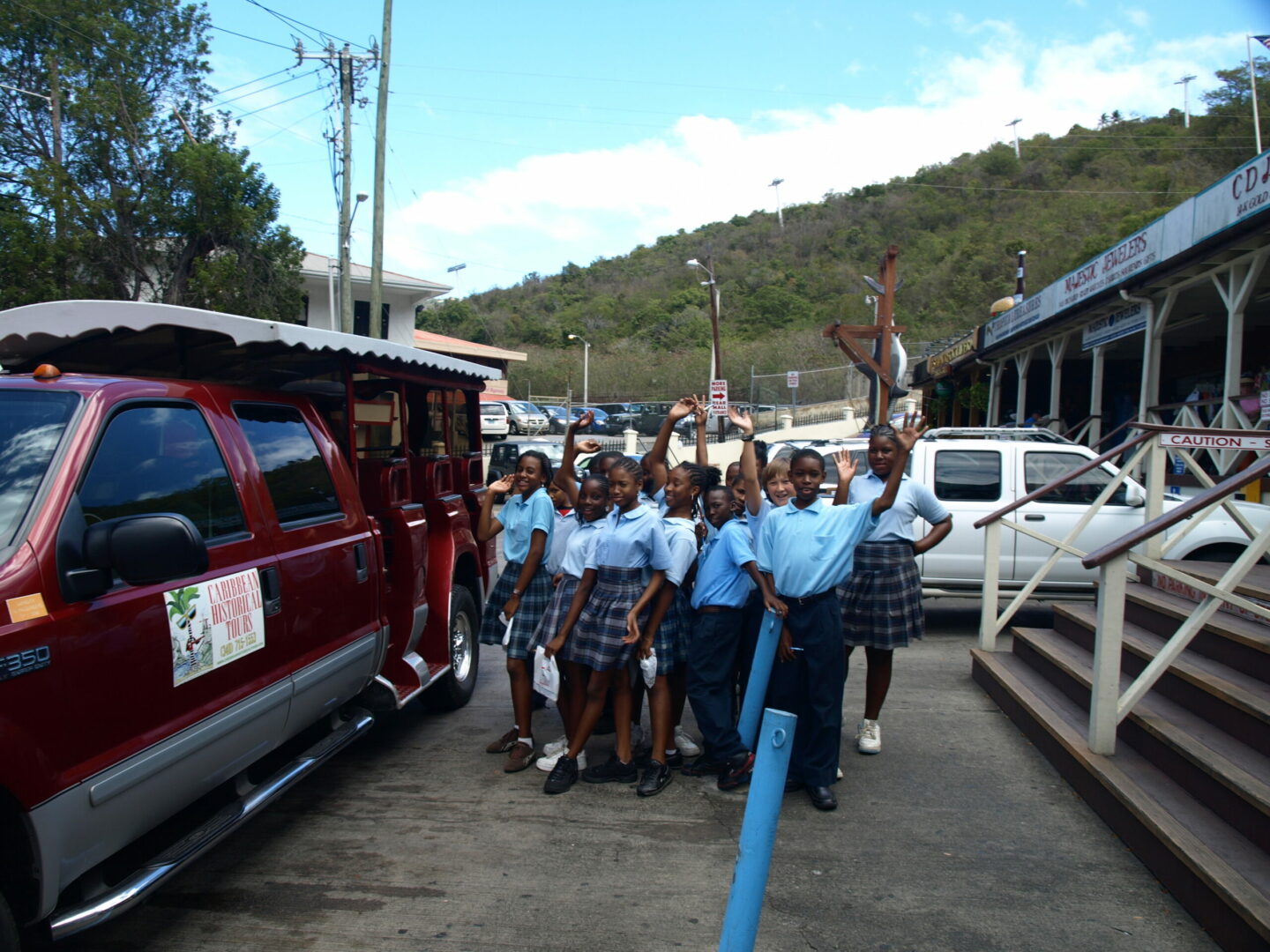 We work in and with the archives, local libraries, and colleges, to collect and store data.  We research and acquire historical information of the entire Caribbean region. This historical data is used in training our tour guides and to further our goals of entertaining and enlightening our clients. 
We take the skill of touring seriously. Our commitment is to provide fun and exciting experiences that the whole family can enjoy. We understand that it is sometimes difficult to understand the different West Indian dialects, therefore, our drivers are mindful of this and embraces the science of breathing used by singers, public speakers, and actors who enunciate and modulate their words and voices so that they are understood in context. We work harder at being the very best. It is the only thing that guarantees our success in a market that is saturated with competition from cruise-ship-tours.
We cater to the intelligent shopper on a quest for good value and the highest quality possible.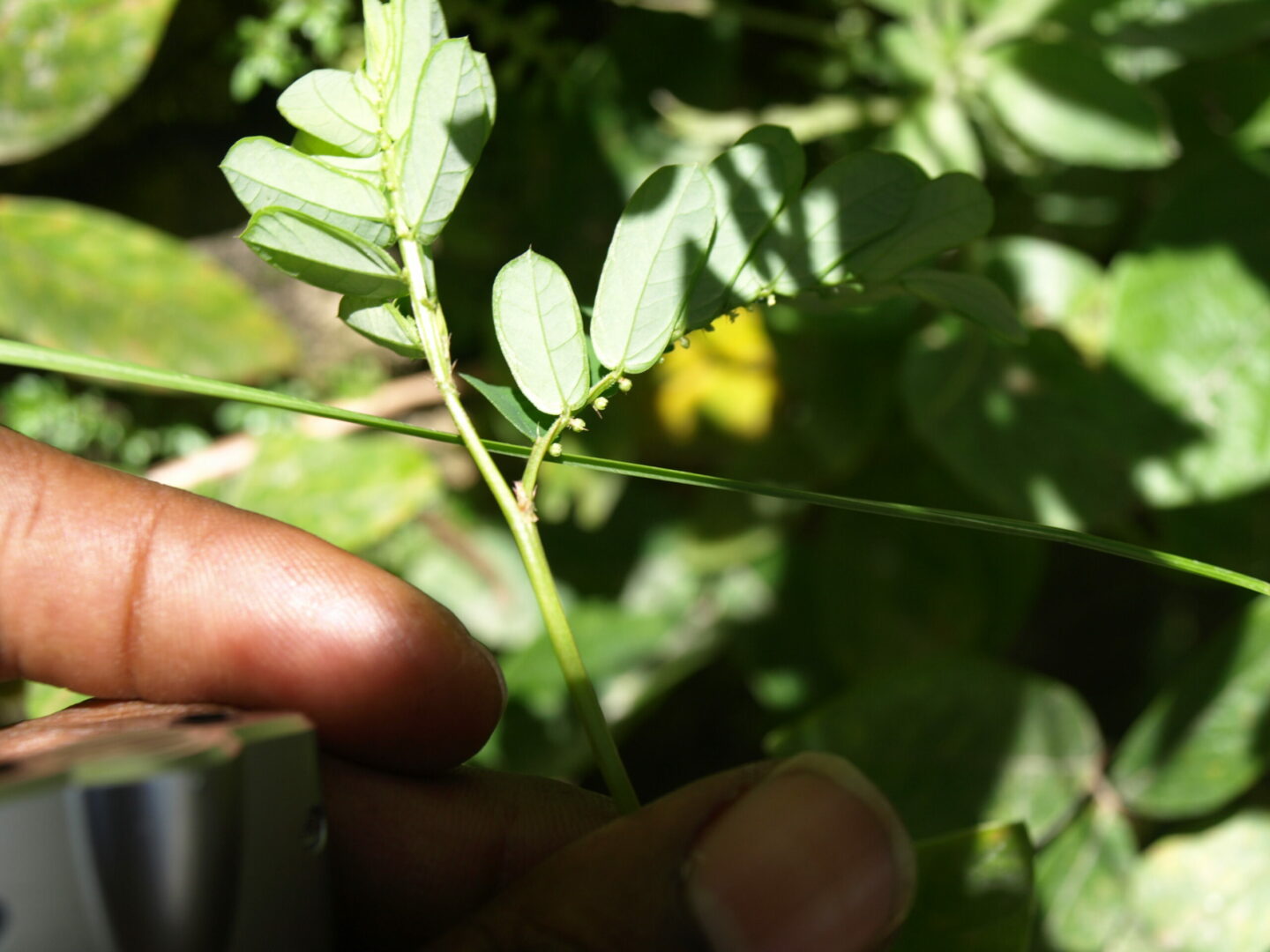 Every cultural tradition is equally important to us and the different traditional herbal medicines are used in some of the same ways and there are others that are not practiced island to island. We do not administer these herbs, because of random allergens; however, many of these were used to great effect for millennia. We simply explain what they are historically used to cure, for entertainment purposes only.
Make us your official family tour company. With more than ten island locations in the Caribbean and so many cultures to explore. We can accommodate any size group and offer incentives for groups of ten or more. Grow with us as we get to know you. We will connect you with the best: local food, snorkeling, jet skiing and island excursions. Whatever it is that you would like to do in the islands, we have a lots of ideas that can get you there. Try us today.
Medicinal Plants
Chanca piedra is an herb that is used by the older folks back in the day, and still today. "The whole plant is used to make medicine. Chanca piedra is most commonly used by mouth for various disorders of the urinary tract, digestive tract, and liver, but there is no good scientific evidence to support these or other uses."  -  webmd.com